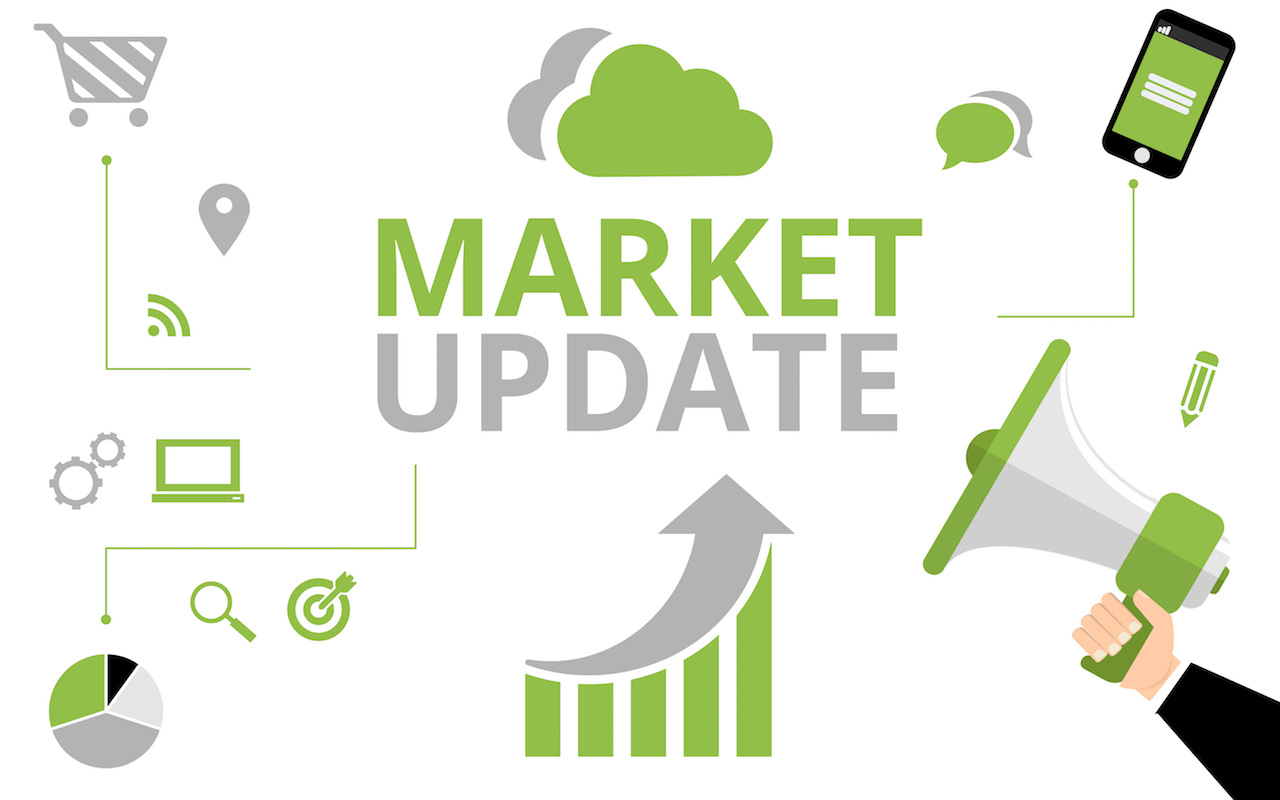 10 July 2019 -- The Bank of Canada announced today that it is keeping its benchmark rate unchanged as persistent trade tensions are having a material effect on the global economy. These ongoing trade conflicts cloud the outlook for the Canadian economy, which is returning to potential growth. As a result, the Bank deems that the current accommodative interest rate policy remains appropriate. The next rate-setting day is Wednesday, September 4th.
The decision Wednesday kept the interest rate at 1.75% for a sixth-straight meeting, as Canada rebounds from a weak stretch that nearly brought the economy to a halt in late 2018 and early 2019.
The Bank of Canada, said it will continue to monitor data ahead of future decisions with a particular focus on developments in the energy sector and the effects of global trade tensions.
Ontario - Condo Sales Continue to Dominate Resale Market
Toronto, 4 July 2019 -- The new President of the Toronto Real Estate Board, Michael Collins, announced that Greater Toronto Area REALTORS® reported 8,860 sales through TREB's MLS® System on June 2019, representing a 10.4% increase compared to June 2018. Over the same time period, total new listings remained at a similar level for the month of June and active listings at month-end were down by 5.7%.
Sales and new listings statistics for the first half of 2019 compared to the same period in 2018 painted a similar story to that of June. Sales were up by 8.5%, while new listings were up by less than one percent. This shows that sales accounted for a greater share of listings compared to last year, which means that competition between buyers increased, resulting in renewed price growth in many segments of the market.
"As I start my term as President of the Toronto Real Estate Board, I am proud to say that the Greater Toronto Area continues to grow, in terms of employment, population and overall diversity. As people are attracted to our region from all around the world, they obviously need a place to live. Over the next year, as demand for ownership and rental housing continues to grow, my hope is that we will see more movement from policy makers on two fronts: alleviating the constrained supply of housing and providing more flexibility around demand-side policies, including the OSFI two percentage point mortgage stress test and allowable amortization periods on insured mortgages," said Mr. Collins.
The overall average selling price in June 2019 was $832,703 – up by three percent compared to the average of $808,066 in June 2018. Price growth was driven by the higher density market segments, including semi-detached houses, townhouses, and condominium apartments. The MLS® Home Price Index Composite Benchmark was up by a similar annual rate of 3.6%. For the first half of 2019, the average selling price was $810,661, representing an increase of 2.4% compared to the first half of 2018.
"Buyers started moving off the sidelines in the spring, as evidenced by strong year-over-year price growth throughout the second quarter. However, because we saw virtually no change in the number of new listings, market conditions tightened and price growth picked up, especially for higher density home types, which, on average, are less expensive than traditional detached houses and therefore provide more affordable housing options under the new OSFI stress test regime," said Jason Mercer, TREB's Chief Market Analyst.

Ottawa, 4 July 2019 -- Members of the Ottawa Real Estate Board sold 2,105 residential properties in June through the Board's Multiple Listing Service® System, compared with 2,064 in June 2018, an increase of 2%. June's sales included 1,612 in the residential-property class, on par with a year ago, and 493 in the condominium-property class, a rise of 8.8% from June 2018. The five-year average for June unit sales is 2,002.
"Year to date residential resales are virtually the same as this time last year with 7,565 transactions so far," announces Dwight Delahunt, Ottawa Real Estate Board President. "Increasing by 8.3%, condo resales are the driving force for the upturn in units sold in the first half of 2019. Combined residential and condo year to date sales of 9,876 show a 1.8% increase from June 2018," he adds.
June's average sale price for a condominium-class property was $308,482, an increase of 6.2% from last year while the average sale price of a residential-class property was $500,716, a rise of 11.4% from a year ago.
"Although, the percentage increase in the average price for a residential property climbed into the double digits in June, year to date figures indicate a steady growth of 7.6% and 7.5% for residential and condominiums respectively."
"In the past decade, we have seen an approximate 52% increase in average prices for residential properties and 34% for condominiums, indeed an excellent return on investment for homeowners," states Delahunt. "With a population reaching one million residents according to the City of Ottawa, we truly enjoy a high quality of living and remain one of Canada's most affordable major cities – that's no small feat."
The $350,000 to $499,999 price range was the most prevalent price point in the residential market, accounting for 43% of June's transactions while 29% of residential sales were in the $500,000 to $749,999 range. The most active price point in the condominium market for the third straight month, $225,000-$349,999, accounts for 55% of the units sold.
"Some areas of the city are experiencing multiple offers, and the competition for well-priced and positioned properties is brisk. Even though 39% of properties this month sold above the asking price, the vast majority of properties are still being sold at or below the listed price," Delahunt points out. "A professional REALTOR'S® market knowledge and neighbourhood expertise are invaluable whether you are a buyer or a seller," he maintains.
"This is not a speculation market. Going forward, we anticipate there will be a high demand in the foreseeable future due to the increasing population and strong employment in the area. We are pleased to see all levels of government starting to address the supply side issue, but we feel there is still work to be done. We will be watching the upcoming federal election closely to gain insight as to how the various parties intend on addressing attainable homeownership issues," Delahunt concludes.
In addition to residential sales, OREB Members assisted clients with renting 1,314 properties since the beginning of the year, and our Commercial Members continue to be very active in our marketplace.
Alberta - Oversupply is slowing, but a buyers' market remains
City of Calgary, July 2, 2019 – New listings coming onto the market continued to decline in June, which is helping to reduce the oversupply of homes in Calgary.
Year-over-year, new listings saw a decrease of nearly 19%. Sales activity slowed this month compared to last year by six percent, but the pullback in new listings was enough to cause inventories to fall by 13% compared to last year's elevated levels.
"So far, the housing market has generally behaved as expected this year. Sales activity remains just below last year's levels, prices have eased and supply is starting to adjust to the lower level of sales," said CREB® chief economist Ann-Marie Lurie.
"However, it is mostly product priced under $500,000 that is trending towards more balanced conditions."
While the market still favours the buyer – with 4.3 months of supply – the amount of oversupply has eased and is slowing the decline in prices. As of June, the benchmark price in the city was $425,700, nearly four percent below last year's levels and comparable to unadjusted prices recorded last month.
Detached sales in June declined by nine percent compared to last year, causing year-to-date sales to ease by nearly three percent. The decline in sales was mostly driven by homes priced above $500,000.
Detached homes priced under $500,000 have recorded improvements in sales and oversupply reductions. The tightening in the lower end of the market will likely start to support price growth in this sector of the market.
Despite slower sales activity, the amount of inventory declined by nearly 18%. The reduction in inventories occurred throughout all districts.
Apartment condominium sales eased in June, causing year-to-date sales to total 1,292 units. This is over seven percent below last year's levels. Over the same time frame, new listings eased by over 15%, helping reduce some of the resale inventory in the market.
Britsh Columbia - Housing supply up, home sales and prices down in June
17 June 2019 - With home buyer demand below long-term historical averages in June, the supply of homes for sale continued to accumulate in Metro Vancouver*.
The Real Estate Board of Greater Vancouver (REBGV) reports that residential home sales in the region totalled 2,077 in June 2019, a 14.4% decrease from the 2,425 sales recorded in June 2018 and a 21.3% decrease from the 2,638 homes sold in May 2019.
Last month's sales were 34.7 per cent below the 10-year June sales average. This is the lowest total for the month since 2000.
"We're continuing to see an expectation gap between home buyers and sellers in Metro Vancouver. Sellers are often trying to get yesterday's values for their homes while buyers are taking a cautious, wait-and-see approach" said Ashley Smith, REBGV president.
On the supply side, there were 4,751 detached, attached and apartment properties newly listed for sale on the Multiple Listing Service® (MLS®) in Metro Vancouver in June 2019. This represents a 10% decrease compared to the 5,279 homes listed in June 2018 and an 18.9% decrease compared to May 2019 when 5,861 homes were listed.
The total number of homes currently listed for sale on the MLS® system in Metro Vancouver is 14,968, a 25.3% increase compared to June 2018 (11,947) and a 1.9% increase compared to May 2019 (14,685).
Generally, analysts say that downward pressure on home prices occurs when the ratio dips below 12% for a sustained period, while home prices often experience upward pressure when it surpasses 20% over several months.
The MLS® Home Price Index composite benchmark price for all residential properties in Metro Vancouver is currently $998,700. This represents a 9.6 per cent decrease over June 2018 and a 0.8 per cent decrease compared to May 2019.
This is the first time the composite benchmark has been below $1 million since May 2017.
Sales of detached homes in June 2019 reached 746, a 2.6% decrease from the 766 detached sales recorded in June 2018. The benchmark price for detached properties is $1,423,500. This represents a 10.9% decrease from June 2018 and a 0.1% increase compared to May 2019.
Sales of apartment homes reached 941 in June 2019, a 24.1 per cent decrease compared to the 1,240 sales in June 2018. The benchmark price of an apartment property is $654,700. This represents an 8.9% decrease from June 2018 and a 1.4% decrease compared to May 2019.
Attached home sales in June 2019 totalled 390, a 6.9 per cent decrease compared to the 419 sales in June 2018. The benchmark price of an attached unit is $774,700. This represents an 8.6% decrease from June 2018 and a 0.6% decrease compared to May 2019.
"Homebuyers haven't had this much selection to choose from in five years," Smith said. "For sellers to be successful in today's market, it's important to work with your local REALTOR® to make sure you're pricing your home for these conditions."
For all property types, the sales-to-active listings ratio for June 2019 is 13.9%.