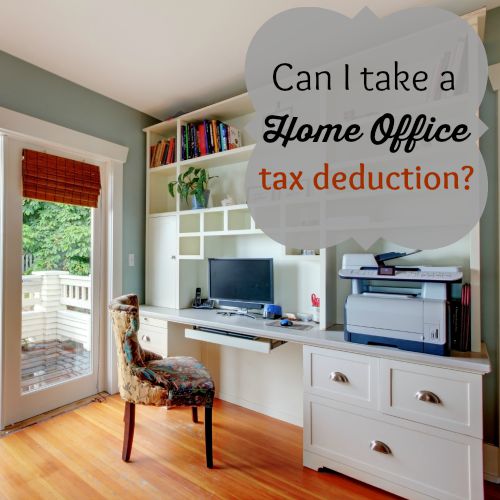 One of the great virtues of starting a home business is the tax breaks you can claim. However, claiming aggressive write-offs is a sure way to attract CRA auditors. In this article, we'll look at some of the more popular home business write-offs as well as some tips on how you can legitimately claim them.
1. Keep business records
If you wish to claim tax deductibles on your home office expenses, you must get into the record-keeping mindset. You need to establish a means of keeping track of the money that is coming in and the money that is going out. Being audited is not the end of the world. However, being audited and not having the records to back up your deductions can be a nightmare.
The more detailed your accounts are, the easier it will be to face an audit. Compiling your daily reports into a monthly tracking sheet will drastically shorten the time it takes you to get your taxes together, and it will have the added benefit of providing a snapshot of your business month-to-month.
2. Write-off your workspace
Writing off a home office can be particularly attractive if you have a line of work that can be neatly confined to a dedicated room. You can still write off part of a shared room, but in either case, the space is calculated as a percentage of the total house or apartment area. That percentage is applied to all the related costs, including utilities, insurance, rent or mortgage payments and so on.
3. Update your business equipment
Office furniture, software, computers and other equipment are all 100% deductible within the year that the cost is incurred - you don't need to depreciate. There is an upper limit and the purchases must be majority-usage (primarily used) and necessary or helpful for business.
4. Business phone and internet
If chatting with clients is a necessary part of your business, it may be worth getting a second phone line or a dedicated business cell phone, as both of these are 100% deductible. If you only converse with clients occasionally, you can still write off the costs by noting the dates, times and reasons for the calls and then circling the items on your regular phone bill to deduct at tax time.
You can also deduct part of the cost of your internet if you use it for business. There is no absolute percentage to use, but it will be difficult to write off more than 50% if other members of your family are using it for non-business purposes. Be reasonable and pick a defensible percentage that you won't regret in the case of an audit.
5. Entertainment expenses
You can wine and dine clients (preferably paying or likely to pay clients) and get a tax break. The tendency for business owners at all levels to abuse this write-off has scared many home business owners away from claiming it. However, it is acceptable for you to take out a client for a meal and some entertainment. It will be easier to defend a $200 deduction for a client who has brought you a lot of business than the same meal for a buddy who paid you $20 for an hour's work over the entire fiscal year.
6. Take a trip, not a vacation
Have to hit the road to expand your market? Save your receipts. On business trips, your travel expenses are 100% deductible and your food expenses can be deducted at 50% of the total. Keep all of your receipts because even things like dry cleaning and tips are considered a necessary expense when you're out pounding the pavement in new markets.
7. Automobile expenses
When it comes to automobile expenses, you can claim registration, repairs, oil changes and gas. But it's important you keep a log of the kilometres you are travelling for business on a daily basis, because you may need to prove how frequently you use your car for business.

8. Employ (not just pay) your family
You can use family members as employees and deduct their salaries as long as you account for their work and pay the going rate. If you have a business that lends itself to having a spouse and kids help out, then use that labour pool. You'll likely pay less than market rates for the help, and you can deduct insurance premiums for them as well.
9. Make justifiable deductions
Just because you have a home business doesn't mean you can go crazy with deductions. If you don't think you can face down an auditor with detailed proofs justifying the deduction, then perhaps it isn't a deduction you should be taking.
The CRA's T2125 form — Statement of Business or Professional Activities — needs to be filled out to claim these expenses. Page 3 of this form deals with the calculation of what is called business-use-of-home expenses.
Most tax software programs will let taxpayers claim home office expenses, although you may want to upgrade to a more expensive version that caters to the self-employed or small-business owners.
Working from home can result in big tax savings. But the rules are strict and the paperwork can be formidable. It might be wise for first-time claimants to seek the help of a professional.